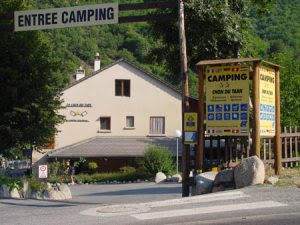 In the heart of the Cevennes, the Chon du Tarn campsite benefits from a setting of rare beauty, surrounded by admirable landscapes.
It is located on an old orchard along the Tarn, providing our guests with pleasant moments of rest and relaxation in the middle of nature (our guests can enjoy swimming as the campsite has direct access to the river).
On site, you will find a sports court with volleyball net, two ping-pong tables, two lit "pétanque" courts, games for children and a warm and family atmosphere. The two toilet blocks are each equipped with a washing machine; a dryer is available on demand. The reception also serves as a grocery where our guests can find ice cream, cold drinks, hot drinks and freshly baked bread among other products.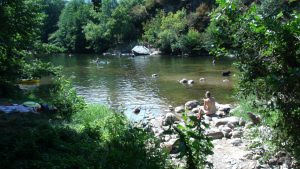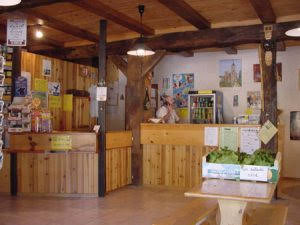 A hundred spacious pitches (~ 100 m2) await you, whether you like the sun, the shade or both. Some are equipped with electrical terminals (6 amperes) and most of them have running water.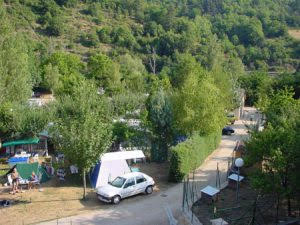 Wether you prefer to set camp closer to the river bank or near the campsite facilities, everyone can fully experience the calm and beauty of the region.